I am writing this blog to hold myself responsible for the many projects I start and seem to never finish. At one time, every one of them was so important, so exciting that I just had to knit, crochet, spin or weave them. I have a voluminous yarn stash that takes over closet and attic space. I have spinning wheels, looms, knitting needles, crochet hooks and all kinds of accessories. My problem is I like it all, and when I see a new pattern or yarn, I pick it up like a crow picks up shiny or interesting things.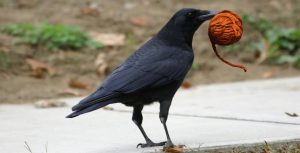 Finishing things is my problem. This blog can possibly help me (if I don't leave the blog unfinished!).
I hope to share stories with others and maybe learn things and teach things.